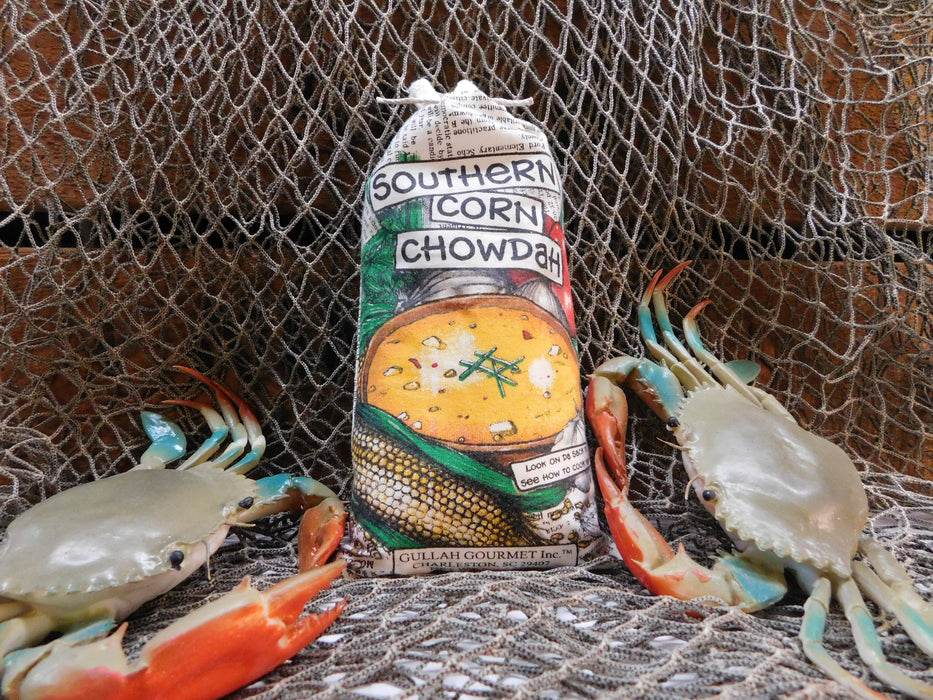 Gullah Gourmet Southern Corn Chowder
Our creamy corn chowder!
Just add water and a can of corn and you have it made. You just can't stay out of this one! We think it's the best corn chowder ever made. It won a ribbon at AmericasMart in Atlanta for flavor!   Serves four.
Gluten Free!
Featured in Southern Living Magazine!