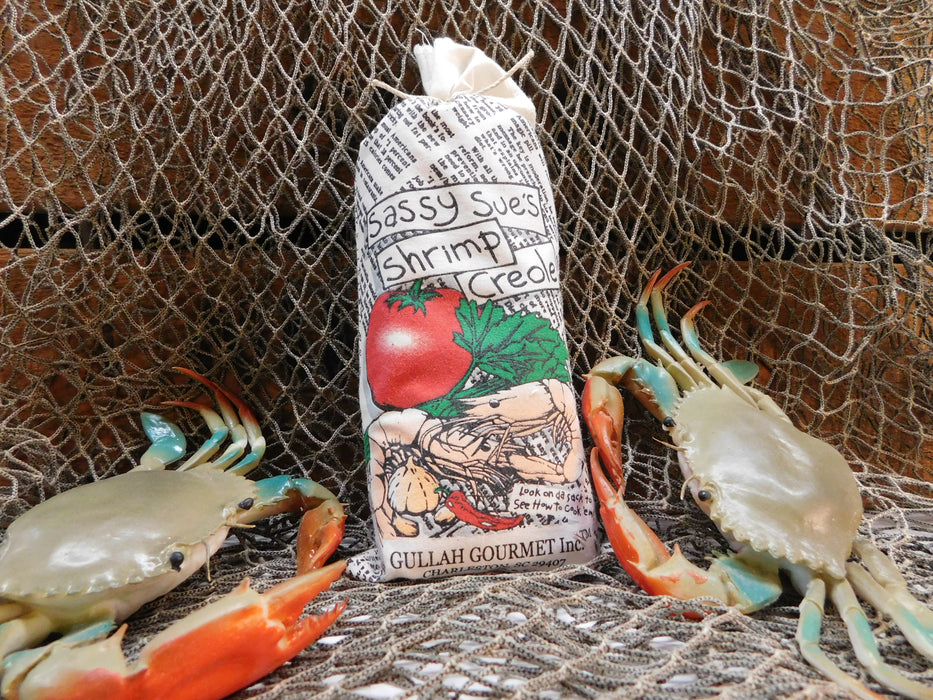 Gullah Gourmet Sassy Sue`s Shrimp Creole
Our delicious shrimp creole mix with rice!
This one is named after Moma.  She said " It bettter be good if we put her name on it!  It is so good and so easy! Just add water and shrimp for a very flavorful meal! This won Best of the L.A. Gourmet Food Show! The bag includes the creole packet and white rice. It's so good it'll make you want to dance the Charleston just like Sassy Sue!! Serves four.
Gluten Free!