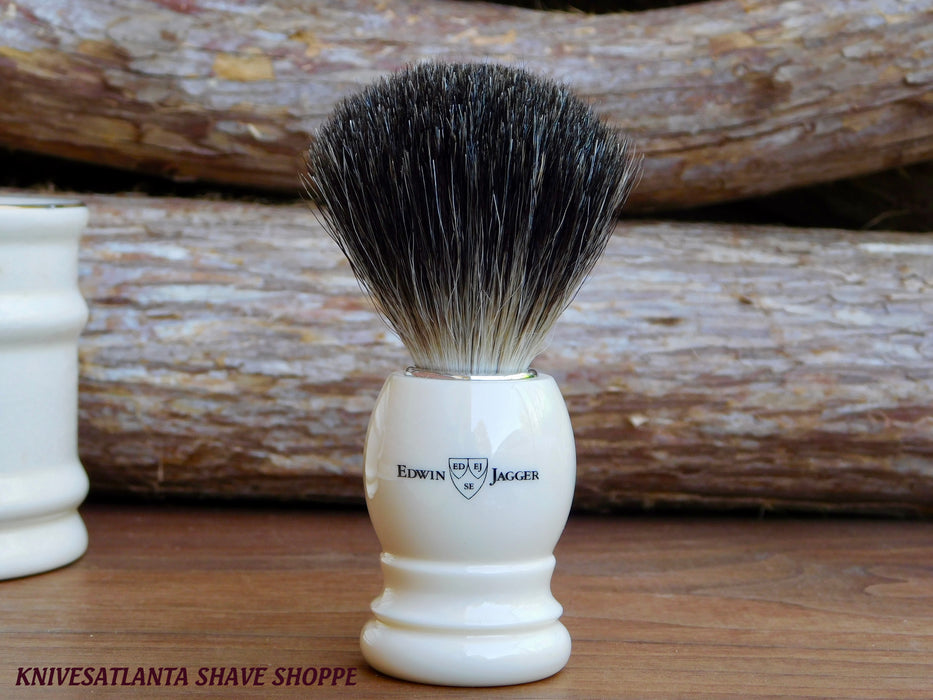 Edwin Jagger 81P27 Imitation Ivory Shaving Brush (Pure Badger)
Edwin Jagger imitation ivory shaving brush. Made from lightweight moulded plastic handle and filled with 100% pure badger hair, the shaving brush is excellent value for money. Presented in Edwin Jagger branded box.
Use with hot water and a quality shaving cream or soap to create a rich shaving lather. 
We recommend that after daily use shaving brushes are thoroughly rinsed in warm water and hung to dry in a stand.
Dimensions:
Overall height 105mm 
Handle height 54mm 
Handle diameter 38mm 
Knot size 21mm
Weight 50g
FOR MORE KNIVES & CUTLERY * VISIT KNIVESATLANTA.COM