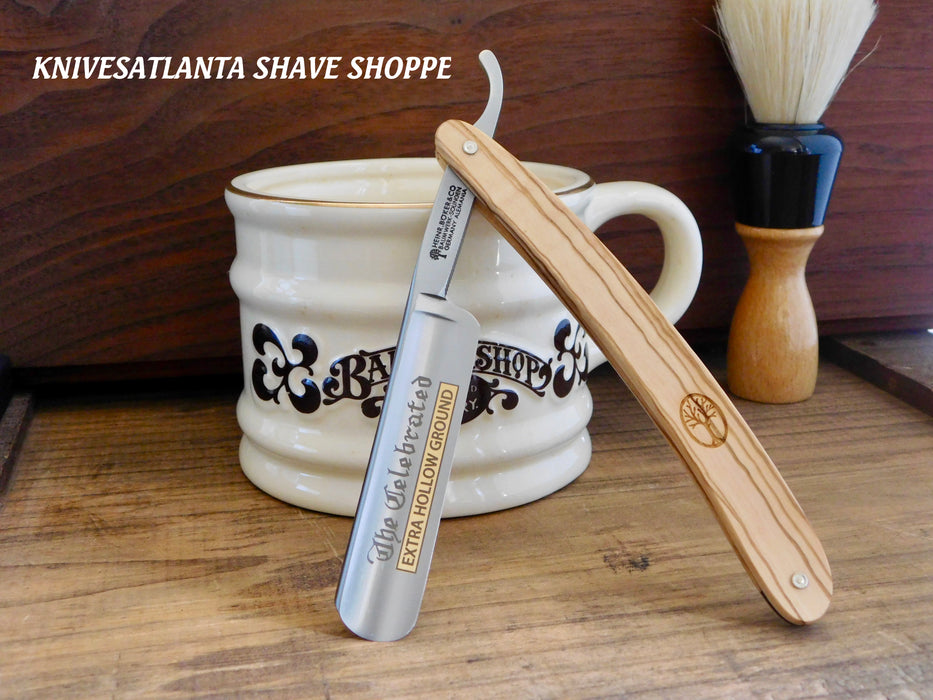 Boker Razor Celebrated Olive
MSRP : 197.96   Our Price :  148.47
Already featured in the 1906 product catalog of Boker USA, especially high-quality models were decorated with this traditional lettering. The newly designed models with handles made from fine woods also come with the popular 5/8 inch blades which are laboriously made from carbon steel and decorated. Incl. certificate of authenticity and historic packaging.

The scales made from handpicked olive wood give The Celebrated Olive its special accent and lively grain. This model is refined with the classic Boker tree symbol which is delicately inserted into the wooden handle. The blade back features additional artistic decoration in the form of fine ornaments.

Due to the use of natural materials, the different specimens partly deviate from each other.
SPECIFICATIONS
Cutting Edge:  

2.75"

Blade Width:  

0.625"

Blade Material:  

High Carbon Steel

Handle Length:  

5.50"

Handle Material:  

Olive Wood

Model:  

The Celebrated

Model Number:  

140327

Country of Origin:  

Germany